Team up with tomorrow
The game of elite handball is much bigger than the court itself. Professionalizing the own holistic career approach is therefore a key factor of success. Respect Your Talent is therefore dedicated to helping aspiring players gather awareness, knowledge and skills alongside the game to become an even better, more complete athlete.
In the programme's pioneering approach, some of the world's best handball players supported by leading field experts inspire and instruct young athletes covering topics such as dual career, anti-doping, mental fitness, media, nutrition, sports law, or regeneration. Furthermore, the programme will serve as a central source of competence, assisting the European handball family with training, research and network opportunities to foster sustainable pathways of young players.
RESPECT YOUR TALENT AMBASSADORS

Andrea Lekić

Luka Stepančić

Béatrice Edwige

Jovanka Radicevic

Carmen Martin

Ana Gros

Stine Bredal Oftedal

Nerea Pena

Vid Kavtičnik

Ólafur Stefánsson

Anja Althaus

Carlos Prieto

Jelena Grubišić

Stefan Lövgren

Siraba Dembélé Pavlovic

László Nagy

Víctor Tomás

Eduarda Amorim

Jérôme Fernandez

Katarina Bulatović

Dominik Klein

Johanna Ahlm

Rastko Stojković

Kari Aalvik Grimsbo

Luka Žvižej

Ivano Balić
What we do
The EHF aims to create player environments that allow European talents to grow from grassroots level to elite handball. As an essential part of this mission, Respect Your Talent was launched in 2019 to gradually build a rich portfolio of activities targeting both talented players (Future of Handball) and their handball ecosystems (Talent Environment).
Handball talents who dedicate themselves to a competitive pathway deserve to be supported. While a pleasure, I feel also honoured to play a part in this programme.
Future of Handball activities
The EHF elevates the concept of role models. In Respect Your Talent, the world's best handball players inspire and instruct Europe's talents. Our "Future of Handball" activities encompass a thrilling exclusive series of physical and digital formats.
An exclusive off-court training camp held in
Vienna for the most talented girls and boys
in European handball.
find out more >
Player of the Match Events
An exciting European tour of on-site workshops
linked to the younger age category
EHF EUROs and Championships.
find out more >
A digital space for self- development offering
talented players and their support network
manifold resources that help boost young
handball careers on and off the court.
Coming in winter 2023!
Ambassador Sessions
A unique team of world handball stars and topical
experts work with talented players
in customised online formats.
Talent Environment activities
Competitive sport means challenge. Handball systems are asked to aid young players negotiate the diverse demands that come with an athletic career. Our "Talent Environment" activities will aim to support both talents as well as their federations and clubs in cooperation with the EHF Scientific Specialists.
Train the Trainer
A set of expert workshops empowering national
federations and clubs to implement Respect
Your Talent activities in their
own handball systems.
#planned
An annual Respect Your Talent Online Summit
bringing together talented players, ambassadors,
experts, federations and clubs from over
50 European handball nations.
#planned


















GET IN TOUCH
European Handball Federation
Hoffingergasse 18
1120 Vienna
Austria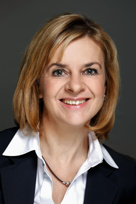 Alenka Cuderman
EHF
EHF Women's Handball Coordinator
Mobile: +43-664-88222496
E-mail: cuderman@eurohandball.com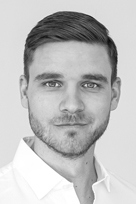 Wolfgang Stockinger
TWIN
EHF Expert for Dual Career
Mobile: +43-650-4005684
E-mail: stockinger@twin.sport